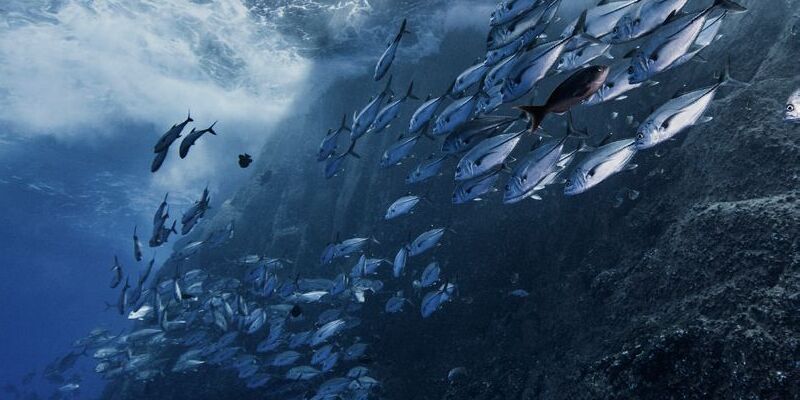 Bari, Camera di Commercio (Sala Convegni) and DIMEV (Aula Compagnucci)
First Workshop on Metodology to be held in Bari on 14th February 2023
Overview
"The Sustainable Management of the Fishing Areas: Local Authorities meet Business Players" is the title of the first workshop organized within the ADRINET PLUS capitalization project on the 14th of February and aimed to disseminating the multi-stakeholder methodology designed by ADRINET on the issue of the sustainable fishing.     
The workshop will be held at two different venues: the morning session will be at the Sala Convegni of the Camera di Commercio di Bari (Corso Cavour, 2 - 2nd Floor), from 9 am to 1:30 pm. The afternoon session will be at the Aula Compagnucci of the Veterinary Medicine Campus, in Valenzano (BA), from 2:30 to 5 pm on the same day. 
In the morning session, after the institutional greetings by the Rector of the University of Bari Aldo Moro, Stefano Bronzini, the DIMEV Director, Nicola Decaro, and the Vice-President of the Camera di Commercio di Bari, Pietro Piccioni, the following interventions will take place: 
Donato Pentassuglia, Deputy President for Agriculture, Regione Puglia
Anna Grazia Maraschio, Deputy President for Environment, Regione Puglia
Onofrio Mongelli, Director at the Health Department, Regione Puglia
Vito Bruno, Director ARPA Puglia
Vincenzo Leone, Chief of the Marine Directorship of Puglia and Jonian Basilicata
Elvira Tarsitano, Deputy Mayor of Mola di Bari
Francesco Paesanti, Vice-President of ASSOITTICA Italia
Angelo Farinola, Representative of FEDERPESCA.  
A round table about the joint management of coastal areas will follow, chaired by Giuseppina Tantillo (UNIBA) and presenting the following panel of speakers:
Elisabetta Bonerba, UNIBA and ADRINET Project Leader: ADRINET Model for Sustainable Fishing: from Mapping Risks to Involving Stakeholders
Michele Troiano, Director SIAV B ASL Bari: Microplastics as Emerging Risk in Fish Consumption   
Domenico Campanile, Regional Head for FEAMP 2014-2020: Regional Policies Supporting Fishing Sector
Antonio Catino, Marine Directorship of Puglia and Jonian Basilicata: Coast Guard Activities for the Sea Protection.  
Q&A session. 
The afternoon session will encompass a panel of two scientific communications:
Nicola Zizzo, UNIBA: Fish Pathologies and Diagnostic Applications
Valentina Terio, UNIBA: The ADRINET Model for a Sustainable Fishing: Analytical Techniques for Pathogens Research in Edible Lamellibranch Molluscs.
Q&A session.